First things first : Regardless of whether you're on your butt or on your feet, the top of your monitor screen should be at eye level and at arm's distance away from you. Your keyboard should be at elbow level with your arms bent at a 90-degree angle. This arrangement promotes neutral posture to minimize back, neck, and eye strain. (Note: This means you should use a separate monitor and keyboard. If you're stuck with a laptop, get a wireless keyboard, and treat your laptop like a stand-alone screen. If new hardware isn't in the cards, just elevate your entire laptop so the keyboard is level with your chest. It's less ideal, but better than sitting nonstop.)

1.Use paper reams : If your office has a copy machine, it probably has a paper stash. Make three piles of paper reams on your desk: one for your screen; one in front of it, but slightly lower for your keyboard; and a third pile to the left or right side of your keyboard to elevate your mouse. Push the paper aside when you want to take a load off, and place the devices back on your desk.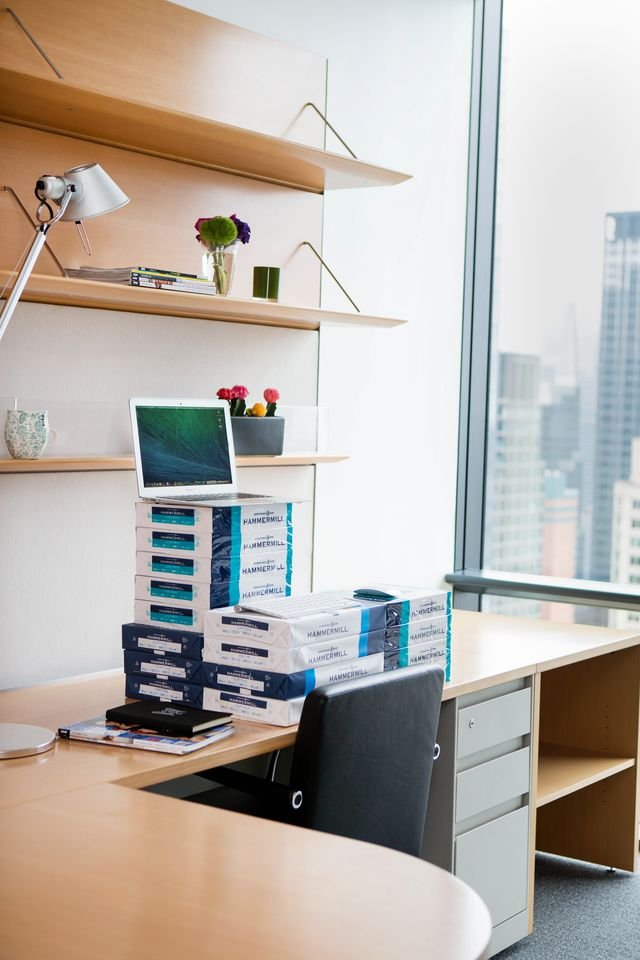 2. Try a step stool : For less than 20 bucks, a step stool can give your screen a leg up at home. Place it top of your dresser to create your desk, then stow the stool underneath it when you take a sitting break.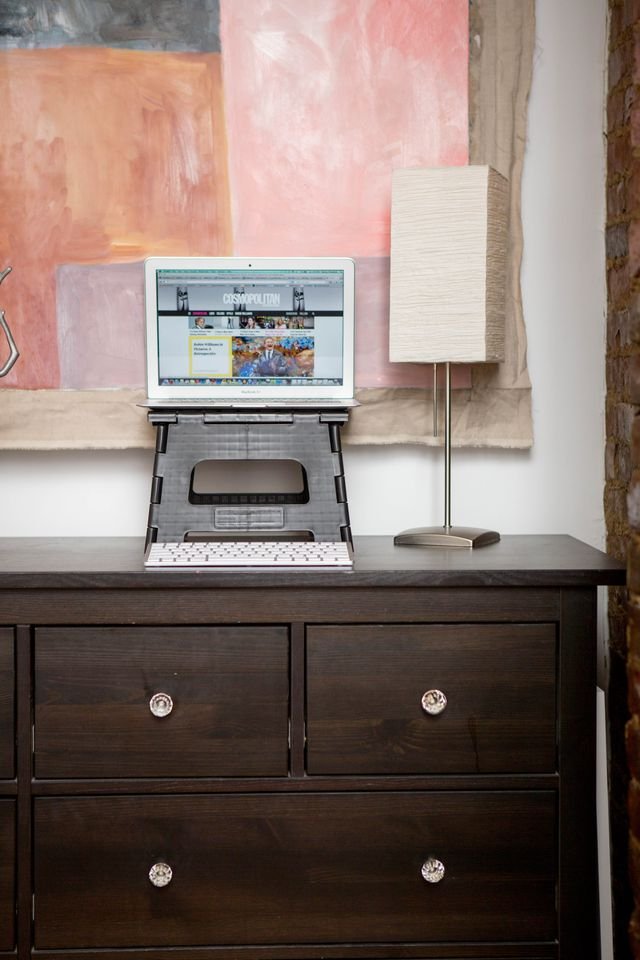 3. Use your desk chair : Place your chair on top of your desk and your laptop on the seat. Without a place to sit, you won't be tempted to plop down prematurely.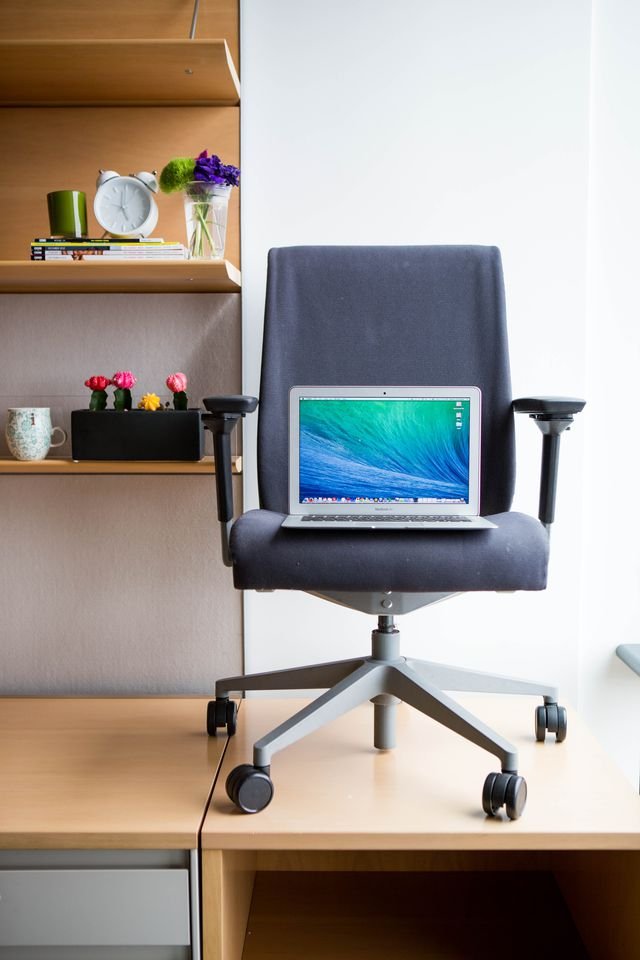 4. Make your bookshelf do double duty : Clear off two shelves of a tall bookshelf, and arrange your screen on one, and your keyboard and mouse on the one beneath it.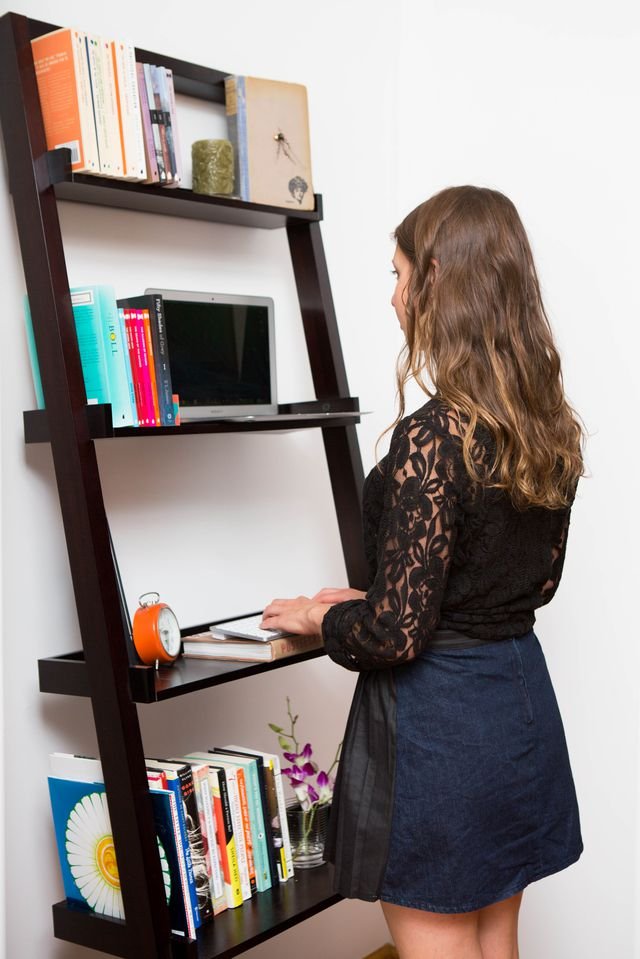 5. Use a folding bed tray : Table, or dresser to elevate your screen. Then slip the keyboard underneath. Fold it flat in a kitchen cupboard for easy storage.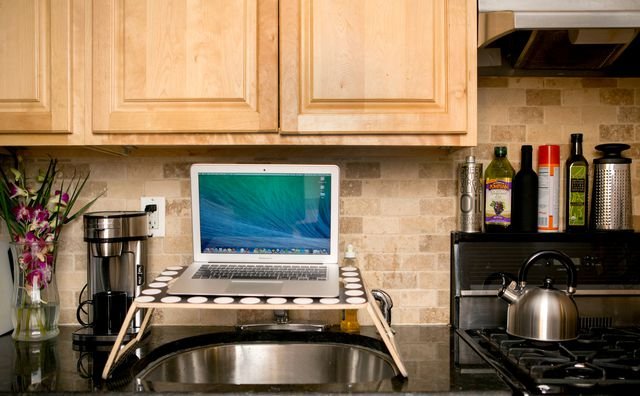 6. Use an over-the-door ironing board : Steady surface to place your laptop. They take up zero space if your place is too small for a proper desk, let alone a standing one. Prop your laptop on some books or a shoebox if it feels too low.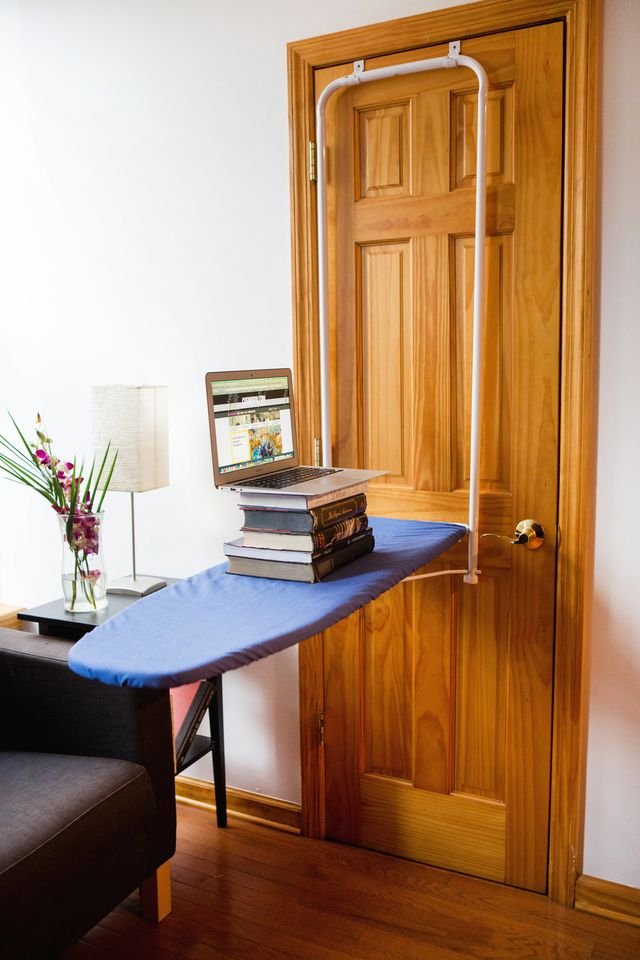 Find You Ergonomic Accessories see more..
source : cosmopolitan.com/health-fitness/how-to/a29819/Ridiculously-Simple-Standing-Desk-Hacks/