iPad/Tablet stand with upright casters Designed to increase the convenience of using the Tablet, watching movies, listening to music, very suitable for booths / events, adjusting various angles as needed with adjustable height whether sitting or standing And the caster base helps to move around the corner as needed. Quality over price!


Two types of spring-loaded grips are available.
• 5001-U tablet holder supports size 7.9" ~ 13" x 1 pc.
Adjustable spring width 20 ~ 24 cm.
---------------------------------------------------- --------
• 7001-U, expanding the spring width 13 ~ 17.8 cm.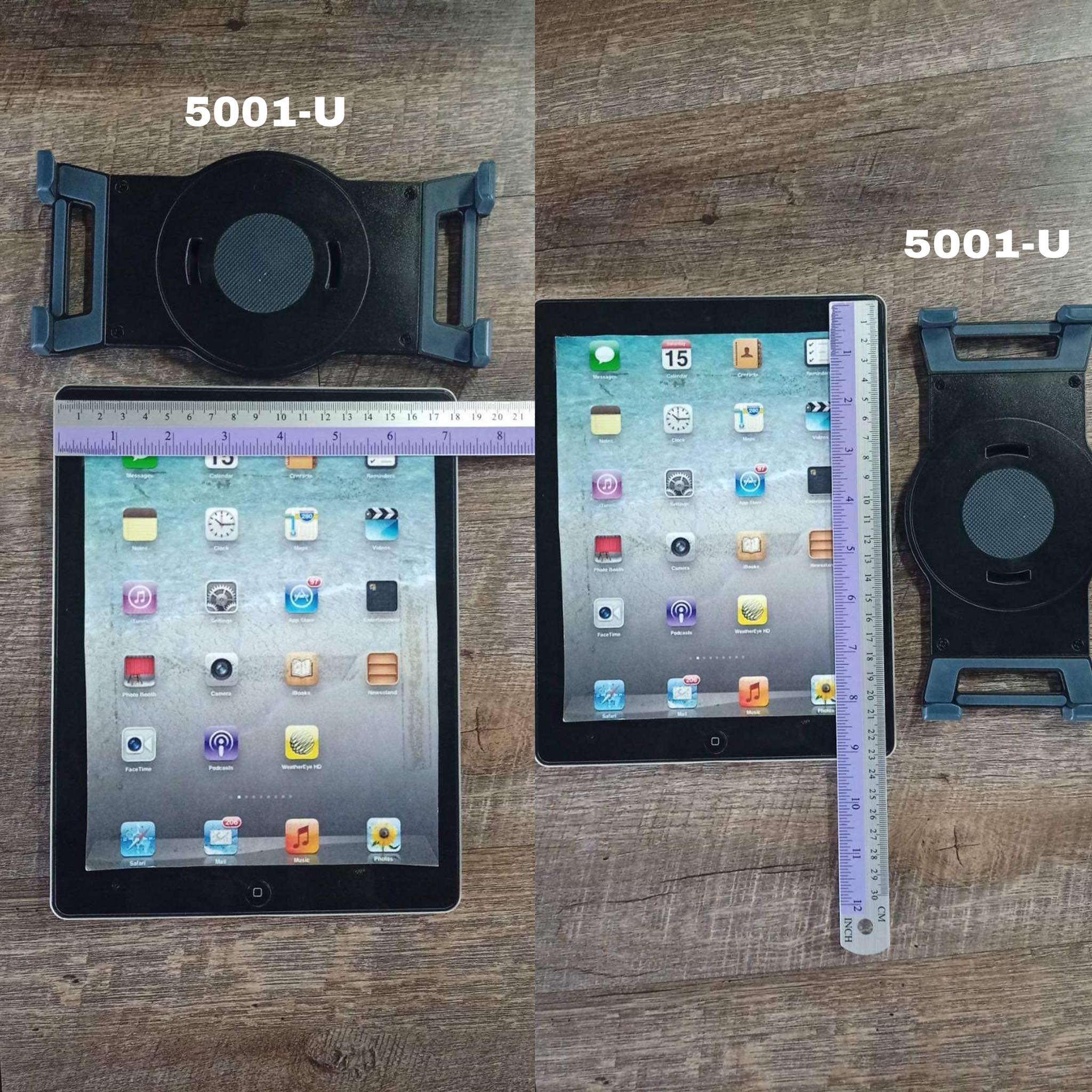 feature
• Curved columns are convenient for height adjustment. free to use
• There are wheels for easy movement.
• The base is stable and strong. When hit, it will bounce back to its original position.
• The tablet holder can be replaced independently.
• Disassembly-assembly and easy installation.
Product details
• Height adjustable pole 76~110 cm.
• Length of the arc pole : 35 cm.
• Rotate the screen : 360º
• Tilt the screen : 180º
• Weight : 7.05 kg.
• Material: ABS plastic, strong and durable.
• Brand : AIDATA (Idata)
• 1 year product warranty