FEATURES
Ergonomic Design.
Non-Skid Rubber Backing: Keeps the wrist rest in place on the work surface.
Lycra Cover Provides a smooth, friction-free surface.
Relieve wrist fatigue while typing.
Helping to support the wrist.
Soft gel and silky smooth wrist rest provides computing comfort.
Easy to clean.

SPECIFICATIONS
Keyboard Wrist Rest , Computer Accessories , Keyboard Pad.
Non-skid PU backing keeps wrist rest in place during keyboard use.
Materials: Gel, Lycra fabric
Dimension : (WxLxH) 7.5 x 48.5 x 2.3 cm
Weight : 1.2 lbs (540 grams)
Colour : Dark grey
Warranty : 1 Year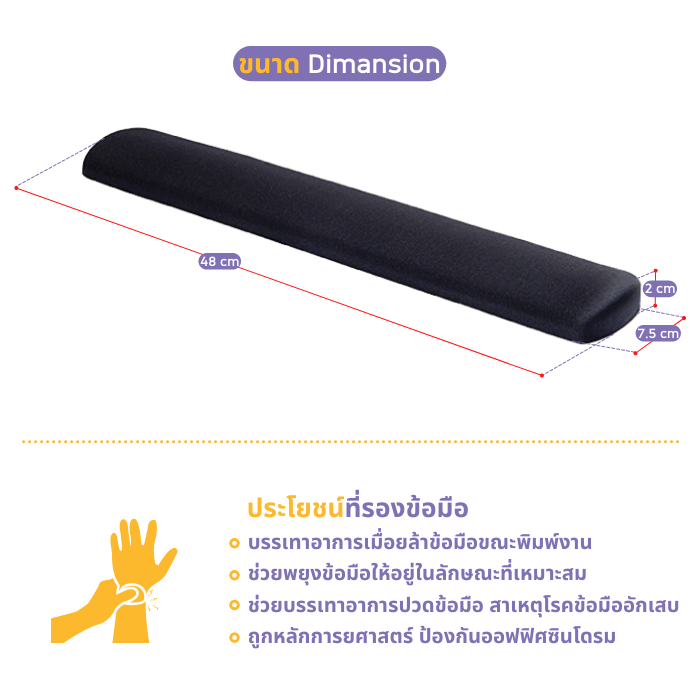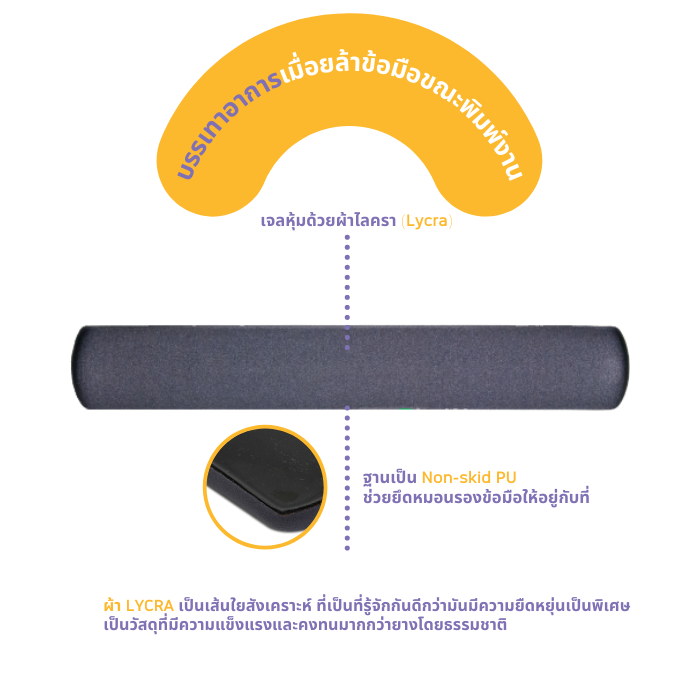 [ Ergonomic Benefits ]
Reduces Risk of Injury to the Wrist - Placed in front of a high profile keyboard, the Gel Keyboard Wrist Rest prevents wrist extension and reduces the risk of related injuries.
Cushions Sensitive Pressure Points - The Gel Keyboard Wrist Rest prevents the underside of the forearms from resting on the hard surface of the desk top.